Resource Guides
BIFHSGO members have prepared a number of guides to assist members and the public with research.


DNA research guide


We inherit our DNA from our biological parents. By comparing our DNA with that of others we can find, confirm, or disprove relationships. By comparing our DNA with that of homogenous groups we can gain insight into ethnic ancestry.


DNA Websites Recommended by BIFIHSGO's  DNA Special Interest Group
An excellent Introduction and Overview of Genetic Genealogy is provided by:

DNA Testing Companies
For a comparison of different DNA testing companies, see:
More information about the testing companies is available on their websites. Please note that - unlike the genealogy websites - unless you have your DNA results on one of these websites, there is limited exploration possible. But you can check what a company offers and their fees.
DNA Match Analysis Tools

DNA Bloggers
The GeneticGenealogist - Blaine Bettinger

DNAeXplained - Roberta Estes

Kitty Cooper's Blog - Kitty Cooper

The DNA Geek Mixing science and genealogy – Leah Larkin


Writing Resources Guide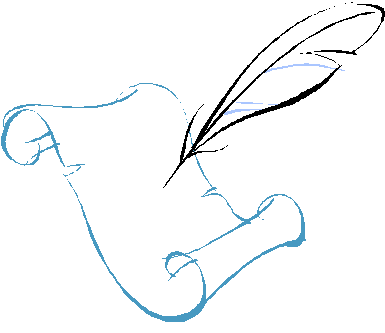 Guide to Writing Resources
Members of the BIFHSGO Writing Group believe it's important to turn genealogy research into stories that can be shared.
The writing group is open to BIFHSGO members who are already writing about their family history and would like to exchange feedback with other writers. (For information about the writing group, contact BIFHSGO, attention Carol Annett.)
But you don't have to join a writing group to turn genealogy findings into engaging stories. This resource page was created for anyone looking for tips on starting a writing project.
Resources
BIFHSGO Writing Group "Guide to writing stories about your family history"
Recommended books available from the Ottawa Branch library of Ontario Ancestors (formerly Ontario Genealogical Society) in The City of Ottawa Archives, 100 Tallwood Drive:
Sharon DeBartolo Carmack, You Can Write your Family History. Cincinnati: Betterway Books, 2003. Dewey No. 808.06 CAR
Elizabeth Shown Mills, Evidence Explained: Citing History Sources from Artifacts to Cyberspace, 2nd ed. Baltimore, MD, USA, 2009. Dewey No. 907.2 MIL
William Jr. Strunk and E.B. White, The Elements of Style, 4th ed. Dewey No. 808.042 STR
William Zinsser, On Writing Well: The Classic Guide to Writing Nonfiction, 30th Anniversary ed. Dewey No. 808.06 ZIN
Recommended resources available on the BIFHSGO website--some in the Anglo-Celtic Roots archive:
"How to Tell a Compelling Family History Story," BIFHSGO educational talk by Ruth Stewart Verger, 10 April 2021, with a handout on best practices, available in Members Area only
"Anglo-Celtic Roots Guide to Authors," available in Members Area only, under Anglo-Celtic Roots
Charlotte Gray, "Bringing Life to History and History to Life," Anglo-Celtic Roots, Vol. 11 No. 3 (Fall 2005): 65–70
Alison Hare, "Citations for Canadians for family history writers"

Marnie McCall, "Copyright for Family History," BIFHSGO 2017 Conference videos, available in Members Area only
Writing Group, "Using Contemporary Novels for Background Material in Family History Writing," Anglo-Celtic Roots, Vol. 16 No. 4 (Fall 2010): 63–66.
Betty Warburton, "On Writing a Family Story," Anglo-Celtic Roots, Vol. 16 No. 4 (Fall 2010): 60-61.
Stories from Anglo-Celtic Roots:
There are many family history stories published in BIFHSGO's quarterly journal, Anglo-Celtic Roots, that can provide a source of inspiration for aspiring writers. You can browse past issues of ACR and find the stories listed below that were award winners:
BIFHSGO Members Awards,  Best Anglo-Celtic Roots Article (since 2000)

Award winners from BIFHSGO 20th Anniversary Writing Competition, 2014:
Adrienne Stevenson, "Adventures of a Library," Anglo-Celtic Roots, Vol. 20 No. 3 (Fall 2014): 16–25
Carol Annett, "Picturing Knoydart Then and Now," Anglo-Celtic Roots, Vol. 20 No. 3 (Fall 2014): 25–34
Anne Renwick, "A Precious Legacy," Anglo-Celtic Roots, Vol. 20 No. 4 (Winter 2014): 26–35
Brenda Turner, "Archie's Rifles," Anglo-Celtic Roots, Vol. 21 No. 1 (Spring 2015): 19–24
Dena Palamedes, "The Rambler—Exodus from Savary," Anglo-Celtic Roots, Vol. 21 No. 2 (Summer 2015): 19–26
Lynne Willoughby, "The McGirrs of Castlederg," Anglo-Celtic Roots, Vol. 21 No. 2 (Summer 2015): 27–37
Award winners from the BIFHSGO 25th Anniversary Writing Competition, 2019:
Claire Callender, "The Travels and Trials of Adam Logan, Dairyman," Anglo-Celtic Roots, Vol. 25 No. 4 (Winter 2019): 3–15
Irene Kellow Ip, "A Tale of Two Names," Anglo-Celtic Roots, Vol. 25 No. 4 (Winter 2019): 16–26
and the following resources in ACR issues available only in the Members' Area:
Lynda Gibson, "John and Grizzel's Epic Adventure to the Land of Milk and Maple Syrup," Anglo-Celtic Roots, Vol. 26 No. 1 (Spring 2020): 3–12
Dianne Brydon, "Who's Crazy? The Sad Tale of Mary Brydon and Mental Health in 19th Century Ontario," Anglo-Celtic Roots, Vol. 26 No. 1 (Spring 2020): 12–21
Bette Smith, "Emily Charts a New Course," Anglo-Celtic Roots, Vol. 26 No. 2 (Summer 2020): 3–13
Carol Dillon, "My Father's Trunk: The Beginning of a Genealogical Journey," Anglo-Celtic Roots, Vol. 26 No. 2 (Summer 2020): 13–23
Other resources:
Nigro, Carmen, "20 Reasons Why You Should Write Your Family History," New York Public Library (accessed 18 May 2020)
August 2021


---

Explore our other Resources