BIFHSGO Announcements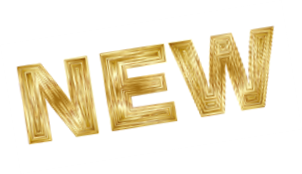 You are now able to pay on this site (for memberships and conference passes) by etransfer. See instructions.

BIFHSGO Moves to Hybrid Meetings!
Beginning on 10 September, BIFHSGO will be launching its hybrid meeting format, where we will welcome participants both online and in person. Plans include hybrid meetings from September through December & March through June. January and February meetings will remain online only.
The NEW LOCATION for our monthly meetings will be Geneva Hall at Knox Presbyterian Church (the corner of Lisgar and Elgin streets) downtown.
Limited free street parking is available, and the City Hall Parking Garage is conveniently located directly across the street from Knox, with entrances to the garage from Nepean, Elgin, and Laurier. The maximum daily parking fee on weekends is $2.00. In addition, within walking distance are two LRT stations - University of Ottawa (take the footbridge at Somerset) and Parliament.
Members are welcome to meet together over complimentary coffee and tea, or share a meal after our meetings at the vast array of restaurants nearby.



England and Wales:


at home and on the move

Our 2022 Virtual Conference

Wednesday, 28 September – Sunday, 2 October 2022


---

12 international speakers in 12 presentations over 4 days


Conference, Vendor and Society Connect sessions




all for a C$40 conference pass








Announcements from June monthly meeting are available online.

Videos and handouts ...
... from the June Great Moments presentations are available in the Members' Area.
Spring ACR

The Spring ACR is available on the website for members.
Managing your account on our new website!
Members have control over their own accounts on the website. You can create and modify your profile and see what purchases (invoices) you have made in the past.


Please update your profile (address, phone number). Without this information, we will not be able to mail paper copies of the ACR. If you have any questions, please contact the Membership director.
---
News from the Genealogy World

Upcoming Events


Latest news from the OGS Scottish SIG:
---