Registration—Conference Pass

Click on "2023 Conference pass" or "Add to cart" at the bottom of the page to purchase a pass.

$C30 (members)
$C40 (non-members)
It includes access to the five presentations and the social time and the Conference Connect with Scottish Regions session, as well as access to speaker handouts and videos of all presentations until 30 November 2023.

If you are a BIFHSGO member, you have to log in before registering to get a member's pass. If you are not a BIFHSGO member, you will be asked to create an account with a password so that you can access the Registrants' Portal to get the conference links and access presentation documents and videos.
You can pay with a credit card, PayPal or etransfer. (See instructions for paying by etranfer.)
BIFHSGO uses PayPal to process online payments. A personal PayPal account is not required. After clicking the "Pay with PayPal" button, you will be directed to PayPal where you can log in to your PayPal account (if you have one) or simply complete your purchase by credit or debit card. Once you have completed your transaction you will receive, within a couple of hours, an email confirming your payment.
If you have questions about registration, please contact the registrar.
______________________________________
After you register and complete the payment, you will receive an email confirmation. The Zoom links, which will be valid for all conference events and webinars, will be on the Registrants' Portal in mid-October. You will be notified by email when they are available.

If you are a BIFHSGO member, you can access the portal using your BIFHSGO username and password.
If you are not a member, you can access the portal with the email address you used and the password you created when you purchased the conference pass.

Since the conference presentations will be available to registrants for a month after the conference, registration fees will not be refunded if you are unable to attend on the conference dates.
By registering for this conference, you agree that BIFHSGO can send you conference updates and consent to BIFHSGO storing your information, in accordance with its privacy policy.
Remember... if you are a BIFHSGO member, you have to log in before registering to get a member's pass.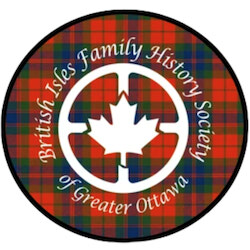 Once you have your conference pass, access to the Registrants' Portal will require the password you create when you purchase this pass.